Schnauzer News


Want to subscribe to "Schnauzer News"?
Here's what it it does -
Let's you know when major new topics or updates appear on Max-the-Schnauzer.com
Keeps you up to date with news and events from the Schnauzer world in North America and the UK.
Tells you about my latest adventures - including some fantastic days out in the British countryside.
Sends you the next edition of the fiendishly clever Max's Dog Quiz.
And it IS Really Simple. You'll get automatic occasional updates from us without even providing an email address!
You have control over what you read and when you read it. No need to visit the site again and again to see if there's anything new. You'll know about it within hours.
No hassle, no Spam – and that's a Schnauzer promise.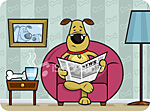 ---
To subscribe (no e-mail necessary), right-click on the orange RSS button - on the left of every page - and paste the URL into your RSS reader.
If you're not sure what RSS is all about, read What is an RSS feed?
Enjoy... this is fun!
May 29, 2023
looking for female ms or standard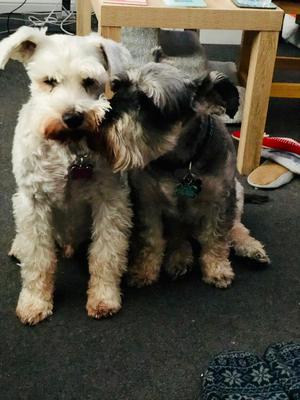 Hi everyone. Looking for a mini or standard female please. We already have one old boy but lost our pup aged 14 in jan. Would like to offer looking home