Schnauzer Breeders
There are now ever more Schnauzer breeders to choose from, due to the growing popularity of all 3 breeds of Schnauzer.
What's Cuter Than a Schnauzer Puppy?
I challenge anyone to name anything cuter than a Schnauzer puppy. It's just not possible.....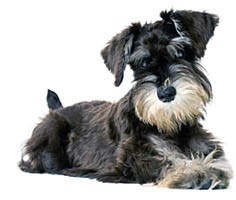 Just one look from those big brown eyes with those funny little whiskers is enough to melt even the hardest heart. Of course you want to take one home!

---
Getting a puppy is a really big decision which will affect you and your family's life for the next decade. With so many Schnauzer breeders out there, it is sometimes hard to know what to look for.
Don't worry, help is at hand! We'll help you learn how to sort the good from the bad and get your puppy from one of the many dozens of responsible breeders.


---
---
Are You in the Right Place?
There are many Schnauzer breeders advertising on the internet - especially those breeding Miniature Schnauzers - and most of them are trustworthy and conscientious.
However, with the cost of a purebred Schnauzer puppy rising to several $100s or £100s, some unscrupulous breeders have been tempted by the money.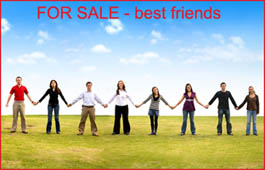 You wouldn't order a best friend without screening them first, so why buy an unseen puppy?
At the very minimum you MUST visit the breeder personally. We'd also recommend following our Top Ten Tips to help you make the right decision.


---
Save Some Money?
Buying a poorly-bred puppy may save you a few bucks (or quid in the UK!) in the short term - but could cost you a fortune in extra veterinary bills or dog training lessons in the long run.
The Schnauzer Rescue groups know only too well the dangers of buying a poorly bred dog. They all strongly recommend taking time to find the right breeder.
If, on the other hand, you're trying to find out how to spot responsible breeders, then you ARE in the right place.

---
Top Ten Guides
Follow these links for our Top Ten Guides to Finding Good Schnauzer breeders -
How to find Good Miniature Schnauzer Breeders
How to find Good Standard Schnauzer Breeders
How to find Good Giant Schnauzer Breeders
Zara's Story - A Cautionary Tale
There are lots of good breeders who produce well-bred and healthy Giant, Standard and Miniature Schnauzer puppies
At the end of our Top Ten Tips are suggestions of where to start looking for a responsible Schnauzer breeder.