Cavapoo Angus seeks female mini Schnauzer playmate, 14th Sep 23
by Angus' Dad
(Leicestershire)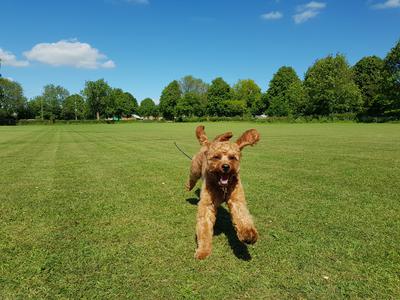 I am a 2 year old Cavapoo (neutered) and would love a young, female, miniature Schnauzer playmate (or do I mean partner in crime?!) to share the enormous amount of love Mum and Dad have for dogs. I know they miss Alfie, 11 year old miniature Schnauzer, who crossed the bridge in 2020, but enjoy telling me about all the mischief he used to get up to when he was a puppy.

My Mum is retired and Dad will be working part-time within the next few months in preparation for his retirement, too. We will be moving to a bungalow soon and I would prefer to explore and go on adventures with a new member of the family who could benefit from all we have to offer!
Love Angus x
ps: References are available!