Standard Schnauzer one yr old boy needs a better home
by Emma
(Dorset)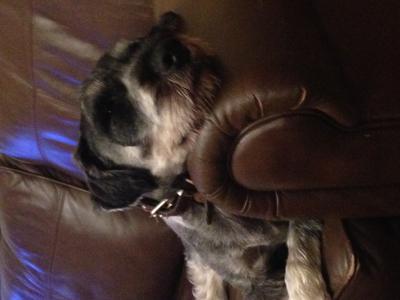 01.06.2016.
We live in Dorset and enjoy our wonderful schnauzer so much but my workload has increased and he is home alone too often. He needs more regular exercise than I can give him. He is a loving dog and willing to please a strong leader. He is neutered, chipped, has passport and is an excellent traveller. We enjoy taking him down the beach and out on our bikes. He would prefer a person or family who is retired/ works from home. He loves water and other dogs.

We have a 2yr old daughter and he's very good and gentle with her. We have completed classes and training but his training needs to continue and I confess we don't have the time. We would really miss him but if there is a better home out there for him I want him to have it. We would like to home check where he would go and will always take him back no matter how long you have had him.

If interested pls email Emma at; e_jw@live.co.uk
Or call 07849 564 164.