Loving home wanted for handsome Giant Schnauzer
by Mark Cruden
(Aberdeenshire )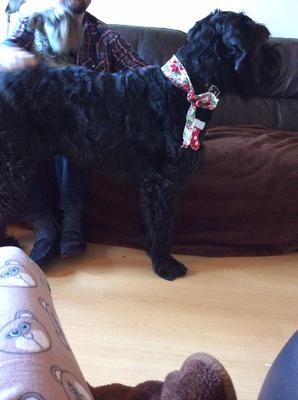 03.07.16
Due to a road traffic accident I am no longer able to provide My four year old giant schnauzer with the daily exercise he needs.
Rum is four years old, black, KC registered and has no medical issues that I am aware of.
He is a lovely, well behaved, well mannered, adorable and loyal dog who deserves a fun loving home where the owners have the time and the energy needed to look after him. Rum would not suit first time owners as he like most larger dog breeds needs an experienced dog owner to ensure he gets the necessary care and attention he deserves.
If you are interested please get in touch and although we live in scotland we would be willing to transport Rum to his new home.