We are taking a Nap..
by Michele
(Dorset)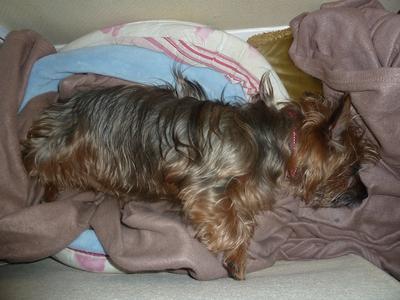 I nap here, it's peaceful..
My Australian Silky, Rambo, Rebel & Benji said they wanted to add these photos.. but Benji is not impressed with the one his Mum took of him laid on his back against the cushion.. and says .. " Do I have to lie like this .. I know I'm a boy !! .. Mum didn't need to broadcast it.. !!! .. But it's OK.."

NOTE FROM LINDA AND MAX: It's a hard life being a Schnauzer!