Unbelievable behaviour fom 2-y-o Schnauzer. Can anybody help?
by Judy
(Houston, TX)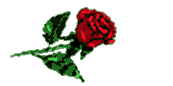 Hi. Can someone please try to help me because I'm at my wits' end. I love my baby Rex so much.

BACKGROUND: He is on hypoallergenic food, treats, etc. and at 10 months he had an almost fatal bout of haemmoragic gastroenteritis that landed him in hospital.
I started giving him Sentinel for heartworm & the K-9 Advantix for fleas. In Jan 2011 he had a horrible reaction from K-9 so I bathed him repeatedly with Dawn to remove it as best I could. I stopped flea treatment altogether for Feb, Mar, & Apr to give him a rest from these pesticides.
In May I gave him the last Sentinel pill and bought 1 pill of Comfortis because I saw a flea on Rex. They told me about the new "wonder pill" Trifexis. So, reluctantly in June & July, I gave him the Trifexis. They say the most common side effect is that some animals vomit after taking it.
I always gave Rex his tablet (wrapped in a pill pocket), about 20 minutes after his morning meal and luckily, he kept it down. He just was a little lethargic rest of the day. However, for the past 2 months now, I've noticed some strange behavior:

HERE IS WHAT I AM QUESTIONING:
1) Why is it that every morning and all day into the evening, does he start doing full body shakes (off and on). These are not seizures. It's like the same quick shake dogs do after you bathe them and they are all wet. I started really noticing it and they must happen at least 10-15 times a day. No fleas or mites on him. Vet is clueless about it.
2) Sometimes, he walks up to his chair or the couch and wants to jump up, but he just rocks back and forth like he is scared to jump or forgot how. Very strange as he has always been a jumper. About 5 or 6 tries later he gets up.
3) He doesn't like to be held much anymore and when I try to pick him up he literally snaps and sometimes bites the tar out of me. It's like he is dazed and confused at times when he does this.
4) The other night he jumped off the bed. I turned on lamp and he would take a few steps and lie down, jump up again run around and lie down again, as if restless. He jumped up and ran around on the other side of the bed near the dresser.
When I called him he ran over to me, looked up and ran around in a real fast circle 2 times. It freaked me out. I held him on couch for about 20-30 min. and then he relaxed and we went back to bed. No foaming at mouth, shivering, or shaking. Again - vet is clueless about it.

Yes, I have had my vet check him out so many times it is unreal. Full blood panels and health workups, including stool and it all has negative results. Heart & pancreas seem fine. He doesn't have any ear infection or ear mites either.
I JUST DON'T KNOW WHAT TO DO ANYMORE AND I AM WORRYING MYSELF SICK ABOUT IT. HE ALSO DOES SCRATCH AND BITE HIS SKIN A LITTLE, ESPECIALLY WHEN COMING BACK INSIDE OF THIS HOT HOUSTON TX HEAT. All he wants to do is lay around.

A VET Tech admitted the other day (when vet left room) that the spinosad in Trifexis should last 7 weeks. If that's so, when why the hell are they having me give it to him every month? Makes no sense and he only weighs 17 lbs.
Sorry this is so long, but wanted to give you Rex's history. My prayers are that he will be okay and not have neurological damage from these products.
Thank you for any responses/comments.