This is Skooter - is he a Schnauzer???
by Lauren Ram
(Oregon Ohio)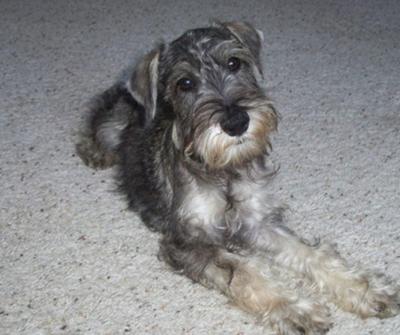 I'm glad that my parents love Schnauzers. Here is a pic of the Schauzer who they rescued in Cincinnati that is about 3 hours away.
They rescued him three months ago and he is less than one year old,
Skooter was very skinny when they saved him.
Is he a Schnauzer?!?