Singapore Max the Bandit
by Phil Medway
(Singapore)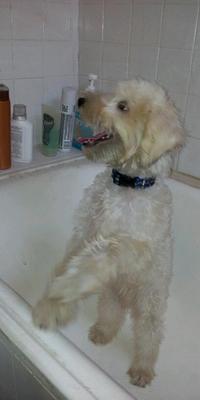 Six months after our beloved Max & Meg passed away at nearly 14 we found this lad looking for a home. Max learning mucky faces have consequences!

NOTE FROM LINDA: Your Max looks like he enjoys the bath more than ours!
Join in and write your own page! It's easy to do. How? Simply click here to return to Your Schnauzer Photos.