Rebel & Benji....
by Michele
(Dorset)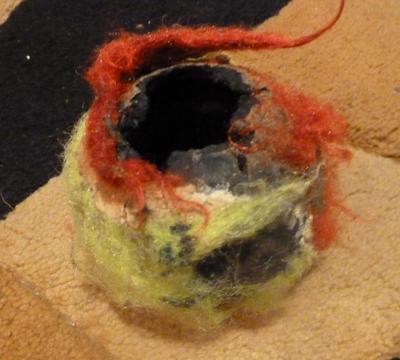 It tasted awful.. !!
We.. Rebel & me.. Benji, thought it was about time we posted a few more photos.. Firstly, me, Benji. thought you'd like to see what I did to my favourite " Tennis Ball ".. and I think I ate a few bits, but I was OK !!
My Mum did a good job of grooming me. too.. being stripped isn't so bad as the result makes me look good.. And one of me with my other best pal.. Rebel.. That's it for now .. folks..

NOTE FROM LINDA AND MAX:
Benji gets more handsome by the day!