Ready, steady - jump!
by Amanda
(Staffordshire)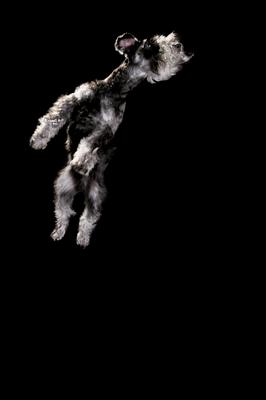 Ready, steady - jump!
Took a few attempts to get this shot as I was on my own, so with both arms fully stretched, one finger on the camera and my other hand dangling a toy, I managed to get this shot of my eight month old Mini Schnauzer.

NOTE FROM LINDA AND MAX:
Is that for real?!! If so, your photography and PhotoShop techniques are admirable, Amanda!