Pure Breed White Male Schnauzer in CA looking for girlfriend!!
by cintia espinosa
(pomona california us)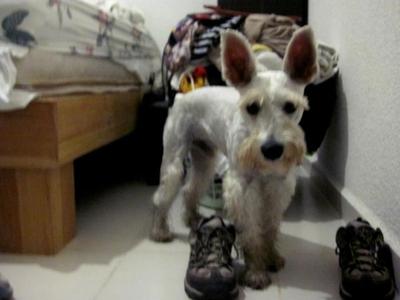 My dog's name is Chopin
he will be turning 3yrs old this may
he has pedigree papers
he is a pure breed
all white MALE and we are looking for a girlfriend for him, either to buy or to breed with
we are located in california write us at cintiaaec04118m@hotmail.com
Join in and write your own page! It's easy to do. How? Simply click here to return to Schnauzer FAQ.