Murphy the Mutt and the boss of me.....
by Deborah
(Ipswich, Suffolk)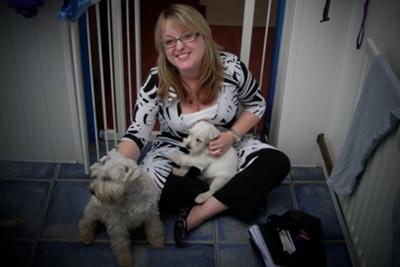 Murphy with his real mammy Lily and his new mammy
Murphy is our (nearly) 3 year old white mini shnauzer. I have spent his life explaining to people what he is and no he is not part Westie! He has been likened to pink champagne in that one glimpse of him puts a smile on your face. Everyone is his friend (except the postman or anyone who dares set foot in his garden with no promise of treats or walkies!!!.