Millie and Dexter posing!
by Rosemary Johnson
(Elstow. Bedfordshire)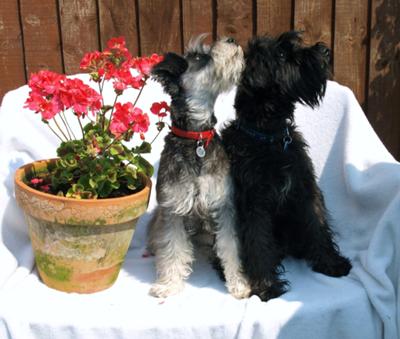 Posing for a photo for their owner's 40th birthday.
I took this photo to put onto a canvas for my son's 40th Birthday. My husband had to hold a biscuit above their head to get them to pose, and it worked. The outcome on the canvas was very successful.