Max the Schnauzer - Have Wheels Will Travel!
by Linda and Max
(Yorkshire, England)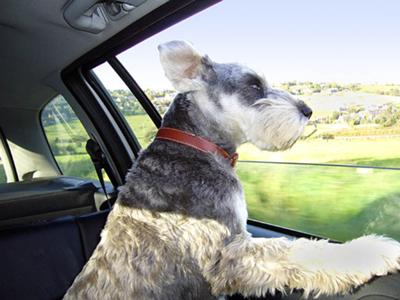 King of the Road
Here's a photo I took of Max yesterday on our way back from lunch at the local pub.

He just loves sticking his head out of the car window so see and sniff what's going on outside.

As you can see, it's quite breezy where we live in Yorkshire and Max's ears are like little wings - fortunately he hasn't taken off yet!
Has anybody else got a Schnauzer who loves to travel in the car?