Lukas The Giant
by Wendy
(St Petersburg, FL)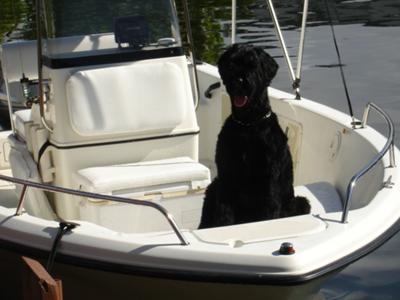 Captain Lukas
Lukas is our 4 year old Giant Schnauzer. We rescued him when he was 5 month old from a family that was not able to handle him. He has been a great but challenging dog to have.

After years of having Mini Schnauzers, we fell in love with this Giant. They are a lot of work, but the return is priceless. They are the most loving of all.

He loves the water and jumps off the dock and out of the boat.

We love our big boy & of course his mini brothers Jack and Frankie.