Lucy Valentine's 5-Month Birthday
by cambino
(Fairfax, VA, USA)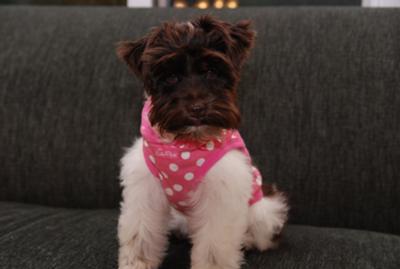 My Girl
Today is Lucy's 5 month birthday. She is a bundle of joy.
Lucy has been trained on how to sit, stay, wait, shake hands, down and come.

She is very well behaved is enjoys the company of people and other dogs.

Every morning she enjoys cuddle time and loves her belly rubs, then its off to the jogging sprints with Daddy.

Here's the latest pic of her. See the emotion in her eyes?