Lucy Valentine - Riding with her dad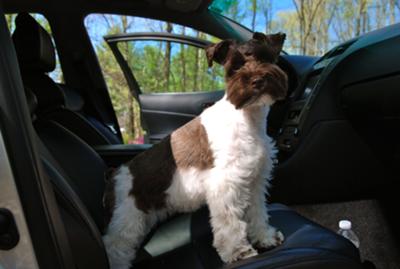 Lucy riding shotgun
Our lucy loves car rides. She's now 1 Year and 3 Months and weighs 9.6 pounds.

She loves to be held and is still extremely soft. I can definitely tell that she's getting older as she's not barking at joggers anymore but instead stares them down.
Her fur is getting lighter each month and she's still a doll. We just need to practice the "Come" command
more often.
I sneak her into my office and she hides quietly on my desk.

More updates to come.