Liddy is losing her beard - why?
by Vickie
(Pennslvania)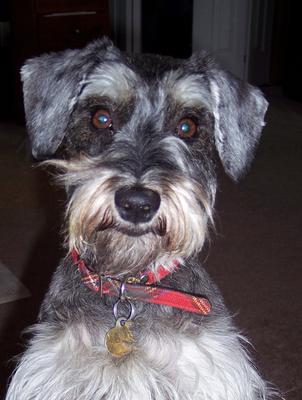 My 8-yr old Schnauzer is losing her beard. I believe it is because she keeps scratching around her mouth.

NOTE FROM LINDA AND MAX:
We love her perky expression!
She still looks beautiful with a small beard. Max says small beards are the best - needless to say he has one, similar size to Liddy's.
Hpoe it's not a medical problem, maybe one of our readers has expereinced something similar?