Gringa the mini
by Allaura Eby
(Charleston, South Carolina, US)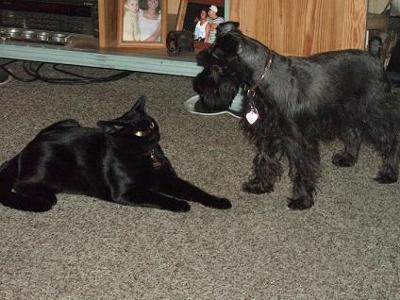 Gringa and her best friend Goober
Gringa is a 3 year old mini who we got from a breeder in the family, I've also posted a picture of her sister Shyanne.
Schnauzers are such a wonderful breed. I couldnt ask for better pets!

COMMENT BY MAX:
What a great photo
- I'm really surprised Gringa loves Goober the cat - we Schnauzers are not known for our love of cats.
Are there any other car-loving Schnauzers out there?