"Flurry"
by Sarah
(Davison, MI)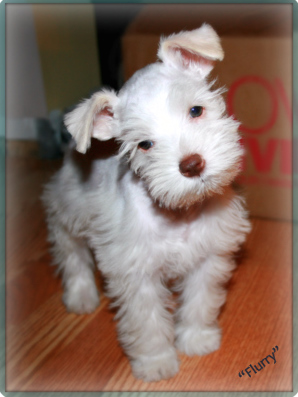 White Chocolate Flurry Sensation
Here's a picture of our newest member. Flurry is an 8 week old mini that is Flossy's new sister. She's spunky and full of energy. The exact opposite from Flossy.
It's nice to see how different thir personalities are. I love them both for different reasons. Flurry is a talker and will talk back to you. Flossy will sit and turn her head sideways as if she knows what you're talking about.
I just love this breed to death!