First SNOW for Rebel and Benji. !!
by Michele
(Dorset)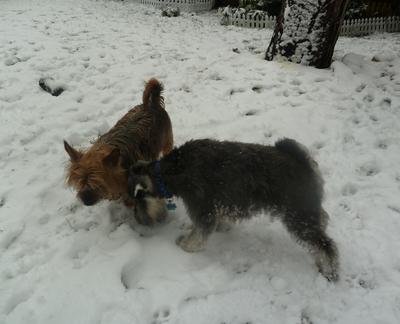 I've not seen this before
Hi everyone.. Me and Rebel have been playing around in the Snow.. Rambo knows what the white stuff is, but we two have never seen it before.. we enjoyed messing about, but it was wet underfoot.. we are going to share some photos Mum took this morning and she says Bournemouth doesn't get snow, so we are making the most while it's here as it'll probably be gone tomorrow....