Ellie Mini Schnauzer
by James
(Worcester, England. UK)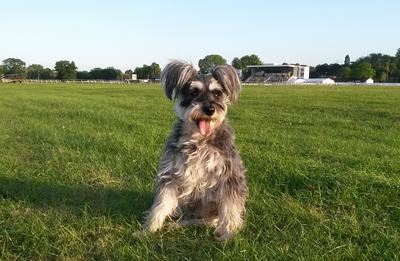 Ever since ellie was a puppy her ears grow long and always seemed to be her look...

I do let her hair grow abit but do trim her beard though as she wants to sniff everything and used to get lots of bits in her beard.

She is such a great little dog! She's coming up to 10 years old but still is very much a puppy at heart. The photo is from summer last year, when she was 9!! still a big puppy!

Thanks very much..