diabetic/blind but don't count her out! Still leader of the pack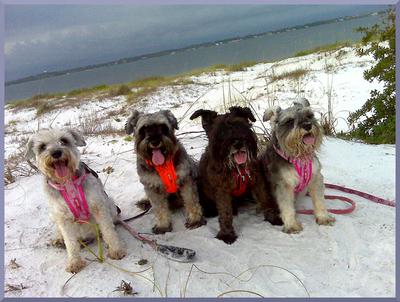 4 mini schnauzers make a pack and love beach
Around 12 years with diabetes and cataracts but still going strong and too cute! The glasses protect her eyes, we don't want her walking into sticks, or weeds when she is outside.

NOTE FROM LINDA AND MAX:
Great photo!
Join in and write your own page! It's easy to do. How? Simply click here to return to Your Schnauzer Photos.