Black mini schnauzer turning white?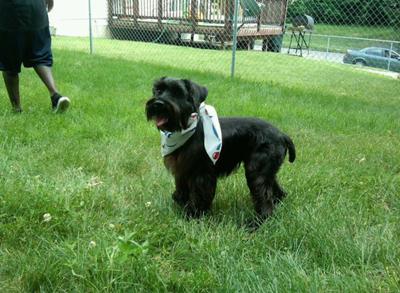 Hello I own a black mini schnauzer. He is almost 2 I have noticed over the last few months his coat is turning a silver/platinum color.
I was just wondering if this is normal or not and if he eventually will turn all white?
The color change started on his paws, now it has crept up his legs. His beard right under his mouth is white and now his belly
LOL!