Benji's First Christmas @ 8 months
by Michele
(Dorset)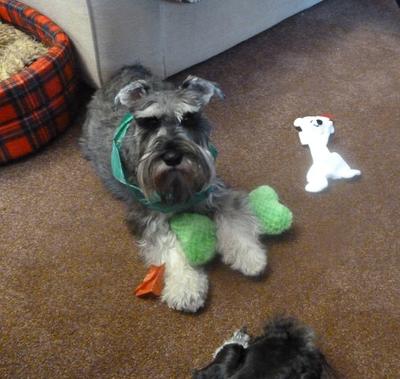 It's a Bone..and it's Rebel's really
Benji has had such a great time opening all his presents and tried to open Rambo & Rebel's too.. Rebel didn't mind, but Rambo did, so Benji backed off.. here are a few photos of him with his favourite ones.. including one of him with his paper hat on.. and so tired !!

NOTE FROM LINDA AND MAX:
Looks like he really enjoyed his first Christmas!