Benji, Rambo & Rebel
by Michele
(Dorset)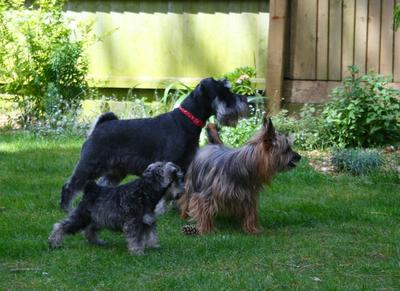 We'll stand together.. On Guard
Just to let you see that Rambo has now taken to Benji and will not growl at him, only if Benji gets to playful will Rambo tell him off.. Rambo will let Benji lie next to him now... as my photo shows..

COMMENT FROM LINDA AND MAX:
We love the photos, Michele.
Especially the one of Benji and Rambo. It looks like the little fellow is settling in really well - and he's so handsome!