Benji getting ready for his first Christmas
by Michele
(Dorset)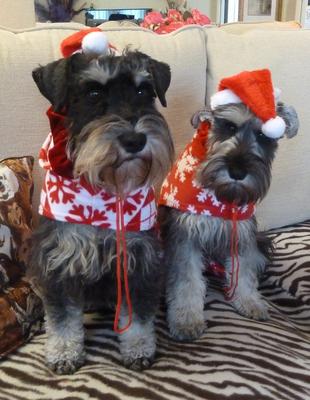 Will we see Santa.. ?
Benji said he wanted to pose for Max and Linda in his Christmas gear, with Rebel, for these four photos.. he tried to persuade Rambo, to join in the photo-shoot, but he was having none of it until nearer Christmas.. then he may join in.. Our Mum loves taking & posting photos of us .. but sometimes she gets carried away.. !!

NOTE FROM LINDA AND MAX: Brilliant!