All this for Christmas ! Ho ! Ho ! Ho !
by Michele
(Dorset)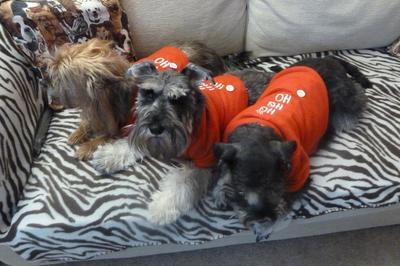 We are not impressed !!
Our Mum had to dress us up in these Santa things, because they were a present from her dearest friends on Tuesday, and she promised she would take some photos.. We are not impressed !!! but did oblige as long as we didn't have to go out a walk .. No Way..!! Thank Goodness Christmas comes once a year.. Love from Rambo, Rebel & Benji.. and we will give you all permission to have a giggle !!