All 7 puppies on my breeders bed.. so tired !!
by Michele
(Dorset)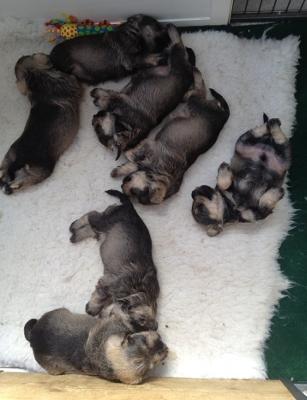 We are all so tired !!!
I have another photo of the puppies.. and this one is of the 7 of them at nearly 3 weeks.. they were 4 weeks old yesterday and I will have more photos
The one with all 4 paws in the air and on his back.. I hope will be my BENJI, come late June..
Join in and write your own page! It's easy to do. How? Simply click here to return to Your Schnauzer Photos.