A cozy nap
by betsy
(alpharetta, ga)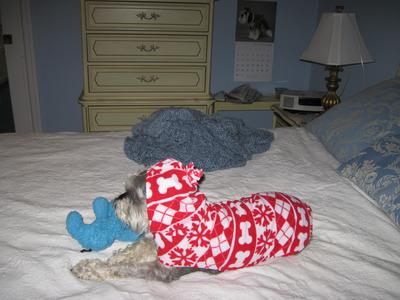 snuggly nap
Spiffy.
My friend ,Michele from Bournemouth, sent Spiff a flannel hoodie for cold winter nights.

It's been unseasonably warm in Georgia this season but, we decided to get cozy anyway.

After a nice, long afternoon walk, Spiff took a nap in her new outfit. She can't wait for cold weather to move in!

NOTE FROM LINDA AND MAX:
Wow! We love it and Max is jealous, it's gorgeous!